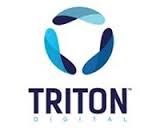 Triton Digital announced a partnership with 365 Digital, a digital publisher solutions business in South Africa. In the new deal, 365 Digital will leverage Triton's a2x programmatic exchange and will promote its benefits to local publishers and advertisers in the country. It will use a2x to execute audio ad buys for podcasts, broadcast radio streams, online games, sports, and online music services.
"We are proud to partner with 365 Digital to fuel programmatic audio in South Africa," said Benjamin Masse, Triton's managing director of market development and strategy. "We look forward to working with them to provide publishers and advertisers throughout South Africa with the tools and support they need to connect with new and engaged audiences in a meaningful way."
"With unrivalled yield optimization and a continuous flow of connected DSPs, a2x will enable publishers and advertisers to buy audio programmatically and scale their campaigns across a number of South Africa's premier publishers and content types through a single, transparent exchange," 365 Digital Commercial Director Julian Jordaan said.