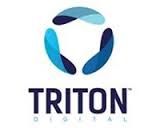 Triton Digital has expanded its well-known and often consulted Streaming Metrics rankers, adding a Netherlands-specific product. The new addition is launched with reports for January and February.
The Streaming Metrics program measures streaming through various lenses. For U.S. publishers, Triton produces a top-20 ranker of audio networks (whether pureplay streamers or radio groups) that measures average number of active sessions, total simultaneous streams, and time spent listening. The ranked streamers are culled from Triton clients.
The new Netherlands product is more complicated. The first part shows 87 entities, and is broken out by radio stations. A second portion ranks media companies (mediabedrijf) in the Netherlands. There are 18 media companies represented. A third part isolates sales networks (verkoopnetwerks). Only five of those.
Talpa Network is the clear top-ranked media company and sales network.
Back to the radio station list: Streaming volumes in the Netherlands is obviously smaller than in the U.S. In the U.S. top-20 ranker, the average number of simultaneous streams ranges from about 3,000 to nearly 300,000. In the Netherlands, the range is 10 to 24,000.
"We are pleased to partner with NLO to expand our Monthly Rankers to The Netherlands, providing audio publishers, media buyers, and the industry at large with insightful and trustworthy data on streaming audio audiences across the region," said John Rosso, President of Market Development at Triton Digital. "The Netherlands remains a key region for the growth of both online audio and podcasting. We are confident that our Rankers will help the region's Networks, Publishers, and Stations further their reach and increase their revenue."
Anyone can subscribe to receive Triton's metrics reports HERE.
.