Triton Digital has released the August edition of the Australian Podcast Ranker. We observe that it is reformatted from previous reports, and now delivers audience and download numbers for top 100 podcasts — a terrific bounty of information that helps quantify the Aussie podcast market. (direct PDF download HERE.)
Before August, the top 100 Podcasts list appeared like this: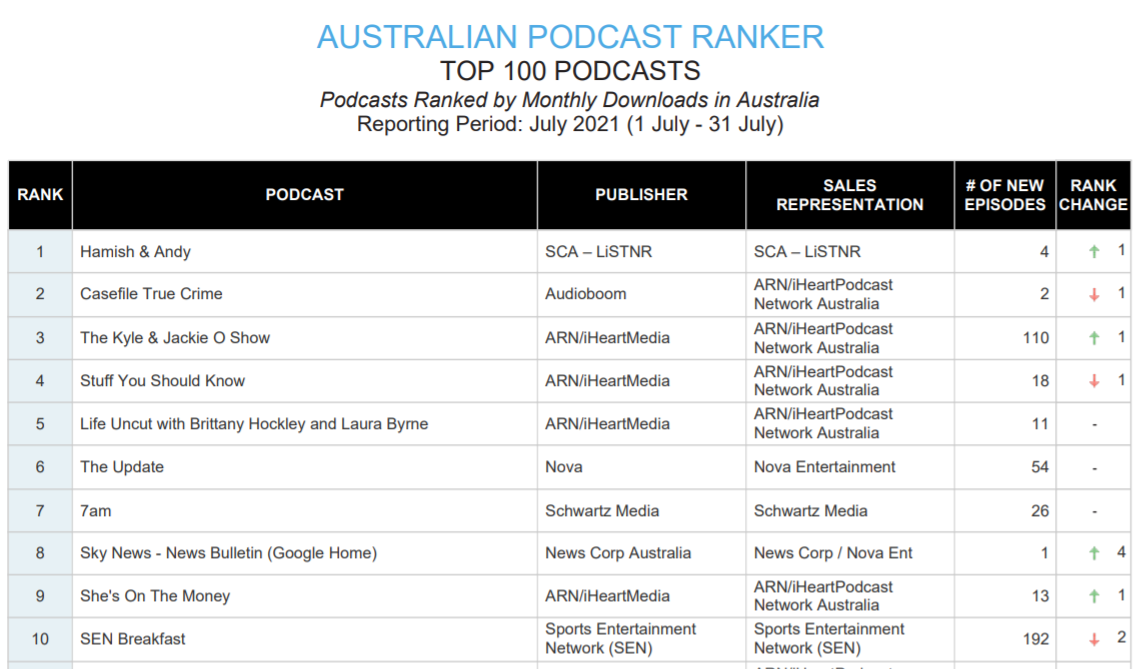 Here's what the August report looks like:
With fll appreciation for the new information (Monthly LIsteners and Monthly Downloads) we do miss the rank change column which tracked ranking shifts within the list. We can report that She's On The Money (ARN/iHeartMedia) and SEN Breakfast (Sports Entertainment Breakfast) dropped out of the top 10 in August. They were replaced by Hamish & Andy's Remembering Party and It's A Lot with Abbie Chatfield.
The Top 10 Publishers list continues to present monthly downloads, and adds monthly listeners.
Overall, monthly downloads rose 1.2-million from 47.8M to 49M.

.