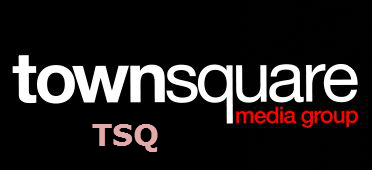 Tom Taylor informed us that radio (and live event) group Townsquare Media launched as a public company today, pricing its offering at $11. (NYSE ticker: TSQ)
Townsquare is the 3rd-largest radio-station holding company in the U.S., with 312 local stations. An eager digital adopter, Townsquare maintains 325 local websites, most of which correspond to its stations, all under the directorship of EVP Bill Wilson, who moved to Townsquare nearly four years ago from AOL, where he was president of AOL Media.
On the webcast side, Townsquare has been a mighty mover in Triton Digital's monthly Top 20 Ranker, which tracks webcast listening metrics. In the May report, Townsquare showed an impressive 43% year-over-year gain in webcast listening.
For those tracking a basket of radio stocks, Townsquare Media can be added to a portfolio that includes Entercom (ETM), Beasley (BBGI), Cumulus (CMLS), Emmis (EMMS), Journal (JRN), and Salem (SALM).