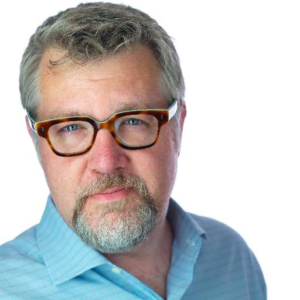 Tom Webster, SVP of Edison Research and a widely recognized keynoter at audio industry events, will leave Edison Research at the end of May. He announced the decision in today's issue of his I Hear Things newsletter.
"I will be stepping down at the end of May to start the next chapter," Webster wrote. The next chapter involves a deeper commitment to podcasting, specializing away from Edison's broader purviews in audio and other fields of consumer research. (For example, a core piece of Edison's business is conducting nationwide exit polling of U.S. national elections, a gigantic ongoing project.)
"My biggest decision was that I wanted to double down on digital audio, and podcasting in particular," Webster says. "And I also wanted to find more opportunities to connect with people that didn't necessarily revolve around a project, but as an advisor with a much broader perspective."
He notes that the decision was "very difficult," and promises more information in the next newsletter.
Tome Webster has been a frequent featured speaker at RAIN Summits, and was the inaugural guest in our Podcast Business Lunch series.
.