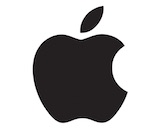 Apple has been closely tied to music's journey into the digital realms from the beginning. That journey has gone to many new places, but Apple is still keeping pace with the changes and doing its best to stay ahead of the game. That's the takeaway from an interview CEO Tim Cook gave to Fast Company about Apple's position as a tech innovator and where music fits into the picture.
"Music is a service that we think our users want us to provide," he said. "It's a service that we worry about the humanity being drained out of. We worry about it becoming a bits-and-bytes kind of world, instead of the art and craft."
Fast Company asked if Apple was treating streaming music as a source of stand-alone profit. Cook focused on the spiritual and emotional side of music in his response: "We're not in it for the money. I think it's important for artists. If we're going to continue to have a great creative community, [artists] have to be funded."
Apple was slow out of the gate when it comes to connected speakers, but Cook is still positioning the HomePod as something unique compared with its competitors. "Think about the production that goes into a recording of a song," he said. "Great artists spend enormous time thinking about every detail. If you get this little squeaky speaker, all of that is gone! All of the art and craft of music is gone. [HomePod] is the realization that that is important. Part of the enjoyment in music is hearing the full sound."
Some useful context for Cook's comments. Apple Music has 36 million subscribers and is reporting 5% monthly growth in the United States. The HomePod has been universally praised by reviewers for its audio quality, but sparked critique over Siri integration, no third-party support, and scuffing furniture.