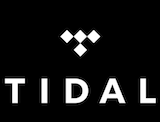 Tidal announced the hire of two industry leaders to newly created roles on its content team. Tony Gervino will assume the role of VP, culture and content, while Elliott Wilson's new title is editorial director, culture and content, hip-hop.
Gervino is a former editor-in-chief for Billboard and was the founding executive editor of XXL. He has held various editorial positions at Hearst Magazines, the New York Times Magazine, and Harris Publications. Wilson was the founder and CEO of Rap Radar. The journalist also worked at XXL, serving as an editor-in-chief for the publication.
The latest big news around Tidal was Sprint purchasing a large stake in the streaming company. It bought a 33% share in Tidal in January.