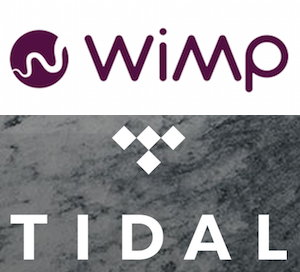 According to a press release from Aspiro, the owners of WiMP and Tidal, the company has been approached with a bid for a public takeover. The roughly $56 million offer came from Project Panther Bidco, which is indirectly owned by S. Carter Enterprises. That sounds like a fairly routine acquisition, aside from the pertinent detail that S. Carter stands for Shawn Carter, better known as rap icon Jay-Z.
In addition to his skills on the mic, Jay-Z has honed respected business skills, branching into clothing lines, fragrances, a sports agency, and a stake in the Brooklyn Nets NBA team. It's tough to avoid the obvious comparison to Beats Music, helmed by famed rapper Dr. Dre. The power of that celebrity name was enough to get a cult following for Beats Electronics' headphones, and Apple seems interested in capitalizing on that popularity for the streaming music platform. Jay-Z certainly holds immense cultural sway, but is that alone enough to push WiMP and Tidal into global streaming stars?
WiMP is only available in parts of Europe, and has an audience of about half a million listeners. The Scandinavian hi-fi music streaming service with 25 million tracks plus 75,000 music videos. Companion service Tidal recently launched in the U.S. and UK with a hi-fi streaming library that may not have a huge audience, but is bringing in a premium subscription price (see our review of Tidal here). The proposed takeover is still at an early enough stage that we don't know what plans Jay-Z and his team might have for these streaming brands, but we'll be keeping a close eye on how this acquisition develops.