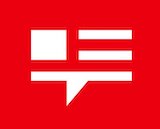 Big news today for the many fans of This American Life. The iconic podcast is now available on Spotify. Its arrival is a move that could help further entrench Spotify as a major podcast listening platform, and marks a meeting of podcasting's past and present.
This American Life began as a public radio show, with its first broadcast premiering in November 1995. The program turned podcast had a loyal following long before the recent boom in listenership. It is still a regular fixture in most podcast rankers even after more than two decades.
Its distribution was limited in recent years due to a 2016 deal with Pandora. The audio company had exclusive streaming rights for This American Life. Pandora still appears to hold exclusivity on Serial, although S-Town, another true crime show from the same production team, is also making the leap to Spotify.