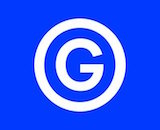 The Wall Street Journal is the latest news outlet to join the ranks of daily podcasters. The publication has chosen Gimlet Media as its producing partner for the upcoming daily news show. Hot Pod reported that the collaboration had been announced internally and is targeting a launch in the second quarter of 2019. However, few other details about the project have been formally released. The daily news podcast doesn't have a title, and the team is reportedly still seeking both an executive producer and a host.
The job listing for the WSJ podcast host does have some hints of what's to come. "This new daily podcast will bring the Journal's strongest reporting to our ambitious audience each day, sharing deep insights, context, analysis and storytelling from the Journal's well-sourced reporters and editors in a format that is best suited for audio," the listing states.
The number of daily news podcasts has ballooned over the past two years. The space is still most notably led by NPR's Up First and The New York Times' The Daily. Their success has inspired other media companies including The Washington Post, Vox Media, The Guardian, and iHeartRadio to get in on the action.