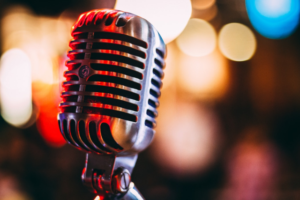 Diversification and digitization are the twin keynotes for Australian radio in 2018, according to Josh McDonnell writing in AdNews. There, he presents predictions from leaders in Australia's biggest radio groups Nova Entertainment, Southern Cross Austereo (SCA), Macquarie Media, iHeartRadio  Australia & Asia, and trade group for the Aussie radio industry Commercial Radio Australia (CRA). See the predictions and insights here.
The tone of these predictions seems to be less platformist than in the past, with the idea of radio enlarging to an industry of audio. "We are seeing a renaissance in the consumption of audio." said Nova CEO Cathy O'Connor. "Radio brands are well placed to create new content for platforms such as podcasts and smart speakers, as well as repurpose existing content to thrive in an on-demand world."
Similar thinking from Grant Blackley, CEO of Southern Cross: "The golden age of audio is upon us, with the emergence of smart speakers enabling us to create and deliver more content to an engaged audience than ever before."
For Joan Warner, head of CRA, the future is about leveraging the advantages of radio, and its steady audience, in ways that retain listenership. "Consumers have stayed loyal to radio, and we want to make sure that continues by making it easier to access radio on multiple devices such as smart speakers and broadening access to our content through streaming and podcasting." Warner also mentions an upcoming Podcast Working Group.
Nova's Chief Commercial Officer Peter Charlton connects platform and delivery innovation with the money — that is, advertisers. "With this proliferation of audio content and listeners, we will see advertisers obsess and invest in their audio brand. Our job is to connect all these consumer touch points in an addressable way and provide data, insight and experiences that let advertisers benefit from these burgeoning audiences."
Geraint Davies runs iHeartRadio for Australia and Asia, so his digital advocacy is not surprising. "We expect the impressive growth in audio and digital to further accelerate in 2019, driven by the consumer appetite for multiple forms of audio content , delivering on-demand, tailored experiences across even more devices and platforms."
Brian Gallagher, Chief Sales Officer at SCA, predicts that automation of advertising will be part of the equation. "SCA is achieving audience growth via the 'mobilisation' of its audiences to online, podcast and app-based services, even further via an expanded range of DAB channel choice. My prediction is that the monetisation of these audiences with automated, targeted advertising products will ramp up substantially in 2019."
Guy Dobson, Chief Creative Officer at Southern Cross Austereo notes that brands will need audio more than ever in the emerging voice-controlled universe: "For clients, the invention of sonic brand triggers in this 'Hey Amazon buy me some toothpaste' world will be upon us. Brands will have to stand out in not only a visual capacity but an audio capacity as well."