Omny Studio (a division of Triton Digital which is a subsidiary of iHeartMedia, acquired from Scripps in February, two years after Scripps bought it) has released a raft of interesting data illustrating a truism of media: Success is concentrated at the top.
In this report, the success metric is podcast downloads, and the concentration is the top 1% of them. The graphic below illustrates what Omny calls the "L-shape of downloads":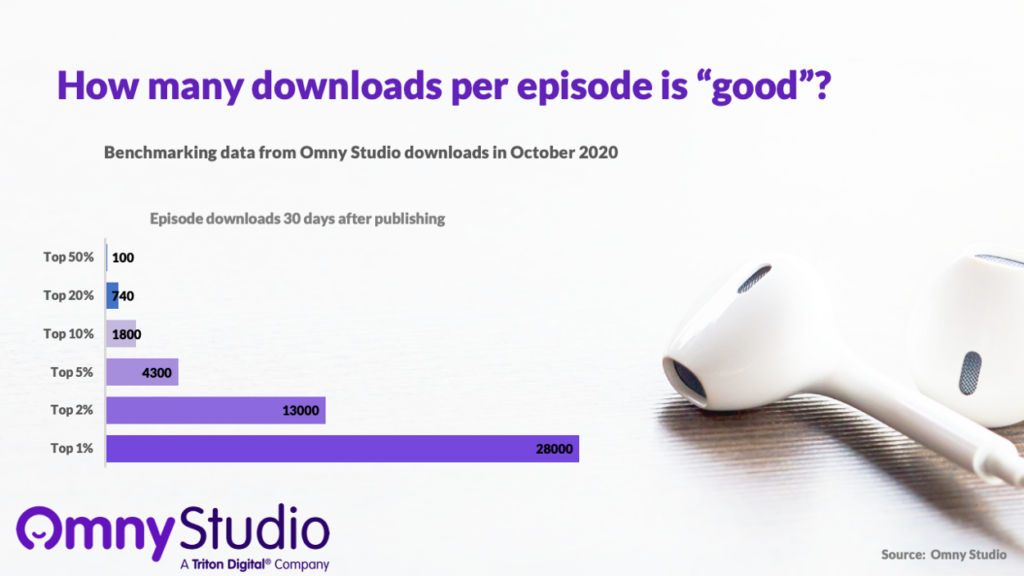 Per this graphic, it takes 28,000 downloads or more within 30 days of an episode drop to fall into Omny's top one percent. Between 13,000 and 28,000 puts a podcast in the top two percent. The steep drop-off continues. Half of all podcasts on Omny's platform get 100 downloads or fewer in a month. The L-shape illustrates how difficult it can be to rise above the noise into wide discoverability.
The most popular and downloaded podcast categories demonstrate the same basic L-shape, but with higher numbers. Here, for example, is the breakout for Comedy, where the top 1% of shows enjoyed at least 197,900 downloads: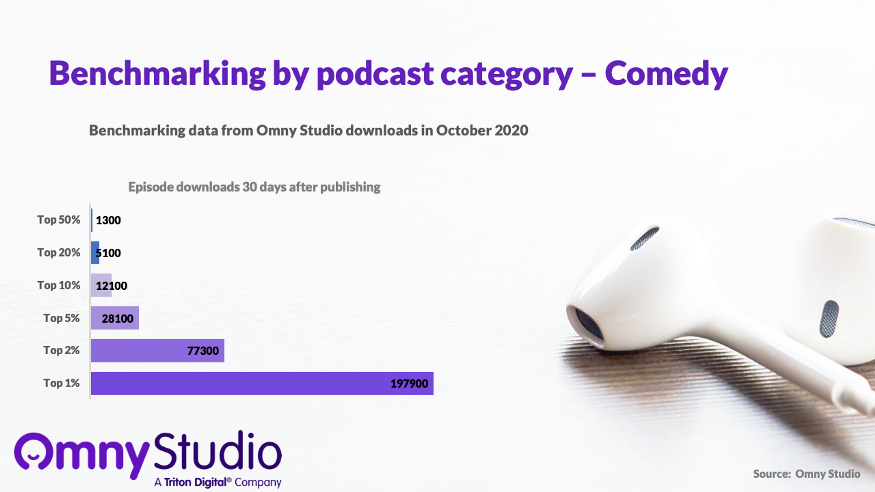 In Comedy, it  takes at least 1,300 downloads to squeeze into the top 50%.
Very interestingly, the top downloaded podcast categories, News (23%) and Comedy (20%), do not align with the top categories in programmatic ad sales. Sports is the overwhelming top category where programmatic campaigns land. Here is Omny's chart of that category listing, from Triton Digital's sales-side platform analytics: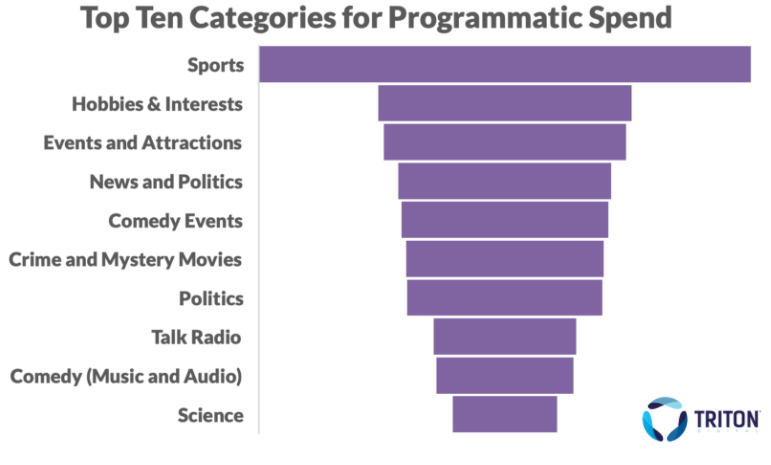 See the Omny Studio blog post with several more graphics, HERE.
.