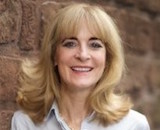 The New York Times has hired Amanda McCartney as Director of Audio and Podcasts. This newly created position appears to be squarely centered in the Times sales division, as McCartney will be responsible for selling the Times' podcasts in collaboration with the publisher's advertising team and working with direct-response podcast agencies, according to the announcement. She joins NYT after three years working at Slate Media selling its podcasts as well as Panoply's shows and branded podcasts.
"Podcasts are an important and growing part of our business that helps Times journalism reach its audience in new ways," said Laura Sonnenfeld, the Times' vice president of media. "We're thrilled to welcome Amanda to The Times as demand for alignment with 'The Daily,' 'Still Processing' and other podcasts continues to grow."
Samantha Henig, who spoke at the RAIN Podcast Business Summit in March, is the Editorial Director of Audio at NYT, and works on the production side.