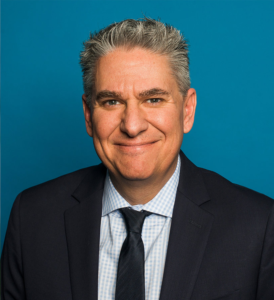 Joel Sucherman has been promoted to the newly created role of Vice President, New Platform Partnerships at NPR. For nearly 10 years Sucherman developed the network's digital portfolio as Senior Director, Digital Products. He recently spoke at the RAIN Podcast Business Summit in New York.
"My role is increase the reach of public radio on emerging platforms, with a focus on voice assistants," Sucherman told RAIN News in an email chat. "I'll continue to be working closely to partner with the large technology companies and other players in that space, while also executing with teams at NPR to build on those platforms."
NPR Chief Digital Officer Thomas Hjelm made the announcement, saying: "NPR and public radio are poised to seize every opportunity to extend the reach and impact of its programming to new audiences and new platforms […] Joel is an industry leader whose expertise, acumen and proven partnership skills have helped NPR and public radio take great strides in expanding to new platforms, from the dashboard to the smart speaker."
In the same announcement, Kerry Lenahan becomes NPR's first Vice President, Product. She will strategize NPR's entire digital product roadmap, and work with NPR member stations on their digital fluency and growth.