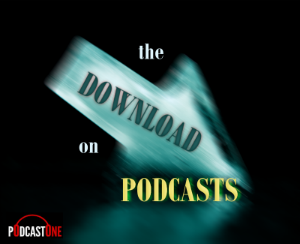 The Download on Podcasts is a weekly feature sponsored by PodcastOne.
---
What's the problem? Lack of a native podcast app, as Apple provides in iPhones. That void makes podcast discovery, organization, and listening harder and less at-hand.
Apple has a gigantic legacy podcast advantage, having added a podcast directory to iTunes years ago. the company passes that advantage to consumers with a native podcast app (unimaginatively called Podcasts) that was uncoupled from the iTunes app in 2012. More than half of podcast consumption happens through that app, according to the Columbia Journalism Review.
But an infrequently discussed fact is that Apple is a minority player in smartphone platforms, ceding 52% of U.S. usage to Android in January, according to comScore. The global picture is more stark, with Android providing 83% of smartphone shipments, to 15% for Apple's platform, in an IDC summary of 2014 statistics.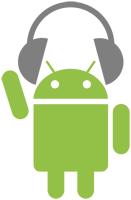 There is untapped upside for Google to ride with current podcast momentum. Apple's advantages are formidable — iTunes is the most-used single destination point for a broad universe of programs, and the native (Apple-built) app which makes mobile consumption easy. Apple deserves these legacy advantages; podcasting is named after Apple's iPod.
Weak spots? the Podcasts app is not universally beloved, with a 2.5-star rating of its current version. The app is not frequently or majorly updated — the last revision was six months ago.
Google's Android platform has the global usage advantage, but is not natively funneling its users into the podcast space. While Apple's Podcasts app comes pre-loaded, Android users have nothing related to podcasts on the screen of a new phone. Google should treat this as an emergency — like a car that lacks a radio.
Android users a well served by third-party podcast organizers like AudioBoom, Stitcher, Soundcloud, and network-specific apps from PodcastOne (sponsor of this column) and others.
But users are forced to search for, test, and select an app, rather than being led to podcasting through a native portal. Android users who are not (yet) podcast consumers are not prompted to discover the category, either on their smartphones desktops, or in the Google Play store where apps are acquired. In Google Play, podcasting is not a category alongside Games, Movies, TV, Music, Books, and Newstand — a category status Apple provided years ago.
Edison Research has found that an estimated 33% of U.S. adults and teens listen to podcasts, and that consumption in that group is eager (averaging six shows per week), sometime voracious (15% of users listening to 11 shows or more per week). Those are encouraging metrics for all podcast stakeholders … especially considering that the world's dominant mobile platform does not take an initiative in providing discovery.
Big media and technology companies often wait for markets to mature before investing in them. The time is now, Google.