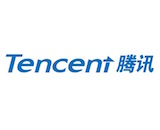 Tencent is reportedly preparing to launch a new voice-activated digital assistant for the popular WeChat app. Bloomberg reported that the upcoming assistant is named Xiaowei and will help the more than a billion users of the messaging app with simple tasks. Zhou Jie, an executive with WeChat, told a conference that Xiaowei will integrate with some of Tencent's own services, including its QQ Music streaming service, as well as some third-party apps for food delivery or ride-hailing. No timeline has been given for when Xiaowei will roll out.
China has solidly secured the position as second-largest global smart speaker market. Alibaba and Xiaomi are two domestic brands with products in this segment. "Although the real level of user demand for speaker products is currently unproven, China is on its way to overtake the U.S. in the near term," said Canalys research analyst Hattie He. "The challenge remains for local vendors to increase user stickiness and generate revenue from the growing installed base of smart speaker users."
Tencent is one of China's biggest conglomerates, but it has been slow to dip into the smart speaker space. The choice to enter the field with a voice assistant is another sign that this segment will likely continue to grow in China and internationally.