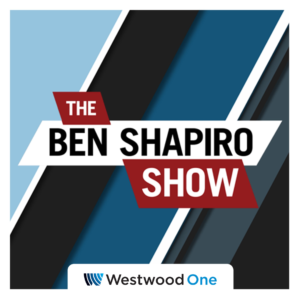 Westwood One is announcing the broadcast launch of The Ben Shapiro Show on over 150 radio stations across eight of the top 10 markets. This is significant because The Ben Shapiro Show is a popular conservative talk podcast that has lifted Shapiro to fame as a right-side audio authority. Shapiro's podcast will continue (unlike the cross-category example of 2 Dope Queens, whose hosts are abandoning the audio realm which made them famous to build out their HBO presence). While the podcast is extending into broadcast, Shapiro is also creating two more hours for syndication.
The new radio show is a two-hour slot, 4:00 to 6:00 pm everywhere. Syndicating stations include WABC-AM in New York, KABC-AM in Los Angeles, WLS-AM in Chicago. The two-hour show is completely original, and can be preceded by the podcast at 3:00pm. Stations choose both elements, or either element.
Of particular interest is the advertising structure on radio, which will mimic podcast traditions. According to the announcement, the radio show "will forego nationally recorded ads in breaks and restrict advertising opportunities to a limited number of powerful live reads like the ones heard in Shapiro's daily podcast." As such, this experiment becomes a fascinating thrust against legacy radio-style clusters of pre-recorded spots. The "podcast to broadcast" marketing phrase deployed by Westwood One takes it all the way to the mat, putting a pure podcast listening experience on the air.
"I couldn't be more honored and excited to bring two more hours of live content to Westwood One affiliates across the country," Ben Shapiro said in a statement. "We are bringing more hard-hitting, fast-talking commentary, plus new top-of-the-line guests — and we're covering politics and pop culture in more depth and breadth than anywhere else."
The Ben Shapiro Show podcast is part of the Westwood One Podcast Network. Westwood One is owned by CUMULUS MEDIA and syndicates sports, news, and entertainment across 8,000 affiliated partners reaching 245-million listeners.