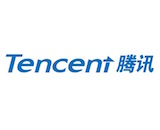 Andy Ng has stepped down from his role as a group vice president of Tencent Music Entertainment. He is leaving the post for "personal reasons," but will continue to provide advice to the company in a new role as group senior consultant. The shift to his consultant role took effect on March 8.
In response to Ng's changing role, Group Vice President Tsai Chun Pan will take over his responsibilities in copyright management. Cheuk Tung Tony Yip will assume management of the Ultimate Music business unit from Pan while continuing his post as chief strategy officer.
Tencent Music launched an IPO on the New York Stock Exchange in December 2018. It opened in the U.S. with a valuation of $21.3 billion and an anticipated pricing range between $13 and $15 per share. The company's current stock price is about $18 per share.