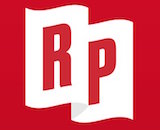 RadioPublic Co-Founder Jake Shapiro penned a blog post with the newest developments at the podcast platform. The company has launched several new tools and features for podcasters.
First is Podsites, a platform for creating customized websites for shows that will update automatically to include new episodes and track listener behaviors with Google Analytics.
Sonar Podcast Marketing is a tool designed to measure how effective podcasters' promotions of their shows are. The marketing attribution can assess the impact of campaigns on listening results.
HearMarks is a new feature for the RadioPublic app. It allows listeners to create notes for themselves or identify a starting point for new listeners. HearMarks will also be supported on Bose' new augmented reality devices thanks to a partnership with the audio company.
Finally, the company has launched Podcast Stations. These curated programming sets provide a lean-back listening option. Several of the stations center on RadioPublic partners, such as economic shows selected by FT Alphachat and fiction chosen by the Bello Collective.
Shapiro also listed some of the app feature updates, including the addition of chapters and the option to trim silence.