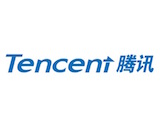 Tencent Music appears to be moving forward with plans for an IPO in the United States later this year. The Wall Street Journal (paywall) reported that Tencent Music will start interviewing underwriting banks over the next month. Sources predicted that the company could be valued at $25 billion on a U.S. stock exchange, which would make it the fourth-largest tech IPO in the country.
Tencent Music is the digital music arm of conglomerate Tencent. The company's success dominates China's music market, with a 78% share in 2016. It operates three music platforms — QQ Music, KuGou, and Kuwo — that are hugely popular in China and other Asian markets.
Both Tencent Music and Tencent exchanged minority stakes with Spotify in a deal in December 2017. The streaming service made waves with its recent direct public listing on the New York Stock Exchange, a move that many anticipated would lead to a wave of moves to go public in the music sector. Spotify (SPOT) shares are currently trading at just under $158, for a valuation of $29 billion.