The Media Brand Equity Study 2021, one of a series of reports from Jack Myers' MediaVillage, ranked 150 brands according to survey results that asked respondents to rate brands according to nine attributes. (Awareness is not one of them, so this is not a simple brand familiarity survey.)
TED Talks, NPR, and Spotify are among the 30 brands which Myers graded at 65% or above — the benchmark which Myers considers the "passing grade" for the purpose of promoting the study. The company actually holds a stricter benchmark in mind for this work — 85% — and reports that not a single one of the 150 companies presented to respondents met that threshold.
"A new study conducted by The Myers Report for MediaVillage fails all 150 media content brands and elevates only 30 above the 65% passing grade (with half of those being granted a passing grade to account for margin of error)," the announcement reads in an emailed press release. "The highest scoring media brand is Disney+, with a barely passing brand equity score of 71.5."
Below is the list of 30 companies at 60% or higher: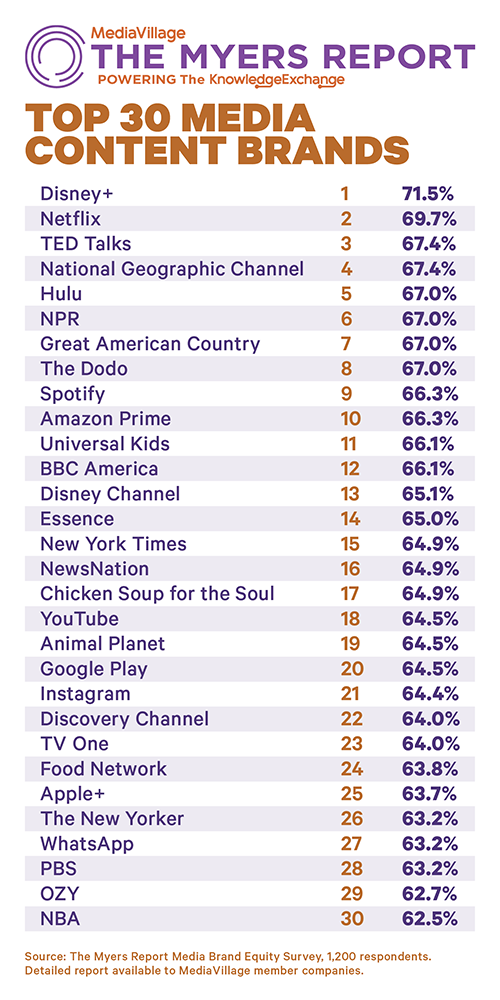 .