We are adapting the "Throwback Thursday" social meme to cast an affectionate backward glance at music sites of the past.
Today, a rear-view image of SHOUTcast, one of the most influential early streaming music platforms (and still influential today). SHOUTcast was created by Nullsoft, the startup behind Winamp, an iconic desktop music player still in wide use. Nullsoft was acquired by AOL in the 1990s. Exactly one year ago today, AOL sold Winamp and ShoutCast to Radionomy, where SHOUTcast station aggregation lives side-by-side with Radionomy's original listening platform.
Here is SHOUTcast in June, 2002, with its then-trademark orange-infused color scheme: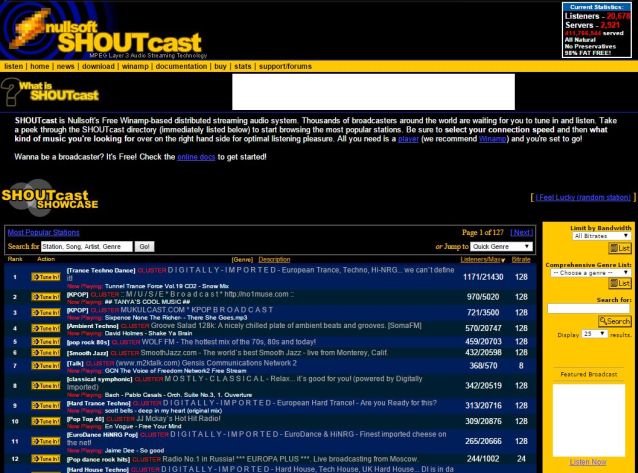 SHOUTcast's modern look is influenced by Radionomy's design language. Quite a difference.