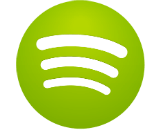 Pop princess Taylor Swift remains one of the most visible holdouts on Spotify and she has taken a bold action in the ongoing fight between artists and streaming platforms. She withheld her much-anticipated album 1989 from Spotify upon its initial release on Oct. 27. Today, she has chosen to remove her entire back catalog from the platform as well.
Spotify responded to the removal in a blog post, noting that even without her new album, her tracks had been played by almost 16 million people in the past month. "We hope she'll change her mind and join us in building a new music economy that works for everyone," the Spotify team said. "We believe fans should be able to listen to music wherever and whenever they want, and that artists have an absolute right to be paid for their work and protected from piracy."
Will Page, Director of Economics at Spotify UK, is the keynote speaker at RAIN Summit Europe tomorrow in London.