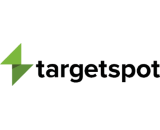 Targetspot has entered a partnership with Radio France in support of the broadcaster's public health campaign. Beginning in November, Radio France launched a geographically targeted health prevention campaign in its podcasts, with personalized messages delivered to listeners. International audio ad tech expert Targetspot is powering the campaign.
The advertiser for this campaign is a teleconsultation platform that connects patients and doctors. The messages are intended to coincide with the peak times of seasonal diseases such as colds, influenza, pollen, or heat waves, creating the targeted message based on location and weather.
Targetspot recently announced preliminary plans to launch its own podcast hosting service alongside its tools for digital audio advertising.