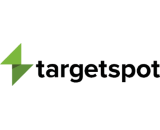 Digital audio advertising technology platform has announced its entry into podcast hosting. The extension of the company's core business seems natural enough. Details are spare at this point, and the hosting platform seems to be a complementary component to the Targetspot Podcast Marketplace, announced a year ago.
"This new platform provides a comprehensive and turnkey solution for publishers to create, store and distribute their podcasts for streaming or download, as well as seamlessly monetize their audience," the announcement says. "The platform allows publishers to monitor their performance directly within the platform thanks to the fully integrated reporting tools on audience and revenue."
Interestingly, the new platform will eventually (as of November 1) hook into Shoutcast, the Targetspot-owned streaming radio platform which serves many thousands of independent and enterprise internet radio clients. "Starting November 1st, the podcasting platform will also be made available to all current users of the Shoutcast streaming technology," Targetspot says. "This will give 70 000+ publishers access to Targetspot's podcasting platform and the option to add podcasting to their current audio and revenue streams." It's an interesting angle, for a couple of reasons. First, internet radio and podcasting is not an established synergy. Second, music without special licensing is not permitted in podcasts, by American copyright law and that of many other countries. It will be interesting to see whether Targetspot develops assistance along that line.