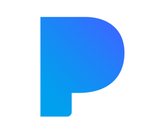 Pandora and T-Mobile are partnering for a limited-time streaming music subscription deal. On August 28, customers of the mobile company can sign up for a full year of free access to Pandora Plus as part of its T-Mobile Tuesdays promotions. Customers can tap the Pandora link in the T-Mobile Tuesdays mobile app between 4:59 a.m. Eastern on August 28 and 4:59 a.m. Eastern on August 29 to sign up for the free year. Pandora's blog post has additional terms of the deal.
"We are committed to creating exciting new opportunities for more people to find, share, and listen to the music they love," Pandora CEO Roger Lynch said. "Through this exclusive offer, we will give T-Mobile's massive customer-base access to one of our most in-demand offerings – Pandora Plus. This is just the first step in a larger strategic partnership between T-Mobile and Pandora. Expect to hear more."
Pandora Plus is the mid-tier subscription from the online audio platform. Its features include replaying songs, unlimited skips, and offline listening. Access to the streaming music deal is part of the T-Mobile Un-carrier program. T-Mobile has  become known for encouraging audio and video consumption, much of it free of data-use accounting.