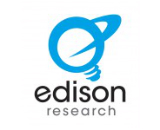 Preeminent consumer research company in audio, Edison Research, released a Top Podcast Networks by Audience Reach list. SXM Media takes the #1 spot.
Edison is in the network ranking business by virtue of its Podcast Consumer Tracking Report. Unlike server-measurement "top" lists from Podtrac, Triton Digital, and others, Edison relies on  audience intelligence collected from self-declared active podcast listeners. This methodology results in the inclusion of podcasts and podcast networks that escape the tech companies which measure only their clients.
Here's how Edison describes it: "[The report] measures the relative audience size and demographics of all podcast networks. The Podcast Consumer Tracking Report is the only measurement based on actual listening, not downloads."
This ranker measures reach as a percentage of the weekly podcasting audience. Results are taken from surveys conducted throughout 2021.
Here is the list: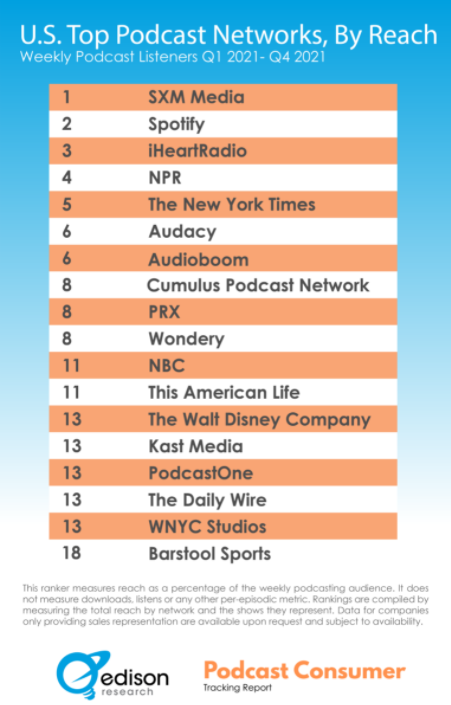 .