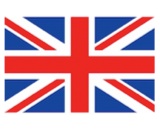 The Entertainment Retailers Association has released its annual report, and the document shows a snapshot of how the UK has shifted into a subscription-driven economy for digital entertainment. Paid music subscriptions generated revenue of £829 million in 2018. That total, up 38%, brings subscriptions to a 62% share of the country's £1.33 billion recorded music revenue, leaving other ownership formats like downloads and CDs to a minority share.
"This is a significant moment," ERA CEO Kim Bayley said. "For the first time since the birth of the modern entertainment business in the late 1950s, more revenue is coming from payments for access rather than purchase in all three sectors – music, video and games. New digital services have created a "Generation Rent" for whom access models seem natural. It is nothing less than a revolution in the entertainment business."
Overall, digital services are the lion's share of the UK's entertainment market. In 2018, entertainment revenue rose for a sixth consecutive year to reach a record high of almost £7.54 billion. Digital sources generated more than three-quarters (76.1%) of that total.