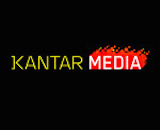 Kantar Media released its quarterly report on U.S. advertising expenditures. Overall, the total ad spend in the first quarter of 2015 was $37.4 million, down 4% from the same period last year. The press release announcing the report noted that the Winter Olympics in Sochi during the first quarter of 2014 was a reason for the decline posted this year.
The quarterly results for radio revealed a split performance between the local and national levels. Local radio posted an increase of 5% over the first quarter of 2014, while local Hispanic radio reported a 6.5% increase in ad spending. On the other hand, network radio on a national scale declined 2% from the same period in 2014. National spot radio saw an even bigger drop of 11.3% in measured ad spending. Based on these performances, the entire radio segment's ad spending dropped 0.1% from the first quarter of 2014.
It's uncertain just how much the Olympics was a factor in radio advertising, but the declines in Kantar's data parallel the ones found in the Radio Advertising Bureau's research into revenue for 2014. Both spot radio and network radio sectors posted slight declines to their fourth-quarter and full-year revenue in 2014. Spot revenue totaled nearly $3.57 billion for the quarter, which was a decline of 2% from the final quarter of 2013, and full-year revenue of $13.6 billion, which was a 3% drop from the previous year. Network had a bigger drop, down 7% to $274 million in quarterly revenue and down 4% to $1.07 billion for the full year. The RAB reported digital spending up 9% in 2014.