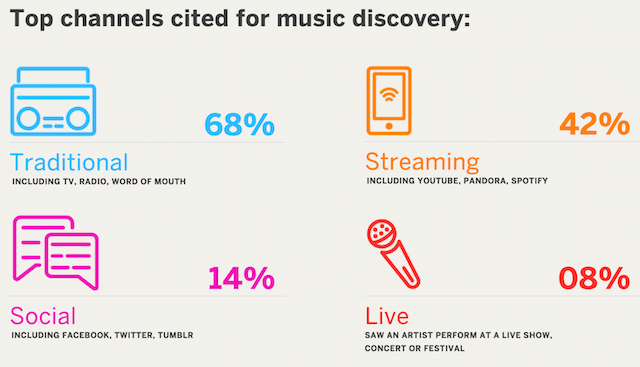 MusicWatch and Eventbrite teamed up for a survey of how music discovery impacts listeners' purchases related to live music. The results showed that 42% of the respondents cited streaming as a music discovery platform, and 51% of those streaming listeners bought tickets to a show by an artist they found on those services. Plus 29% of streaming discoverers attend two or more shows a month.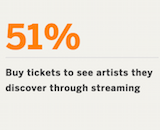 Past research by Nielsen showed that concerts and live event sales are the biggest slice of the revenue pie, so streaming's role in sparking those purchases is important. Getting listeners into a live event also gives them chances to discover other artists. Of the 8% of survey respondents who discovered new performers at a live event, 74% of them bought admission see those artists at another show. They were also almost twice as likely to buy merchandise for artists discovered live.
The survey collected responses from 1,000 people aged 18-49 who attended at least one concert in the past year.