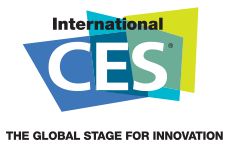 It's press release week – err, I mean CES week – in our industry this week, a time when lots of folks gather in Vegas for the Consumer Electronics Show, and announce innovative products and projects. I don't mean to belittle the announcements, some of which sound very promising. But it's kind of a shame that it all has to be condensed into one week.
In any event, two announcements in particular caught my attention yesterday. First, an announcement by AdsWizz and Aha by Harman, who have partnered to deliver ads. Aha has a strong foothold in the automotive market – in some 50 car models by 14 manufacturers. The AdsWizz piece enables audience targeting based not only on the usual age/gender demographics, but also including location, make and model of the car.
Pandora's announcement yesterday concerned similar innovations – rolling out in-car audio advertising that enables advertisers to target listeners who are listening in their cars. Ford, BP, State Farm and Taco Bell are national brands that are targeting Pandora listeners in their cars. More than 4 million unique users have activated Pandora through a native integration in a car.
Streaming audio services continue to refine their ability to deliver ads to consumers with precision, enhancing advertiser impressions by doing so. Increased targetability creates increased value for the advertiser by boosting an ad's return on investment, and that's a great place for our industry to focus innovative energy.
[Editor's note: this piece originally appeared in Jennifer Lane's Audio4cast blog.]