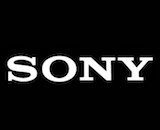 Sony Music Entertainment's latest quarterly results show the continued importance of streaming in the company's financial health. Quarterly streaming revenue from audio and video sources increased 39% from the year-ago period to 30.67 billion yen ($300 million). It is now the majority source of revenue for the label, pulling in about $25 million a week and accounting for 34.2% of the recorded music revenue.
Digital downloads fell 21% on-year to 16.61 billion yen ($162 million), securing a share of 18.5% of Sony's revenue. Physical revenue's share was 32.3%, a 13% decline to 28.86 billion yen ($282 million).
Total recorded music revenue was 89.71 billion yen ($877 million) in Sony's first quarter of 2016, up just slightly from 89.33 billion yen in the year-ago period following the yen's stronger growth against the dollar. In FY 2015, Sony reported streaming revenue growth of 57%, falling just shy of $1 billion.