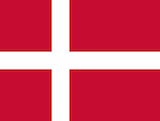 IFPI Denmark released data on the first half of 2015 for the country's music industry, which showed a strong performance by streaming. Revenue from streaming platforms rose by 14% in H1 2015 compared with H1 2014. Recorded music overall rose just 0.4% since the same period last year, which physical sales dropping 35% and downloads falling 13% from the year-ago period.
Further proof of the role of streaming in Denmark, the format accounted for 72% of the market in the first half of this year. People in the country are streaming more than 800,000 different titles a day and more than 100 million songs a week.
"It is a spectacular development that testifies to both industry and consumers have been innovative in recent years," IFPI Denmark Director Jakob Plesner Mathiasen said.
The H1 results continue the trend laid out in Denmark's overall 2014 performance, where streaming services saw a 50.5% increase in revenue.