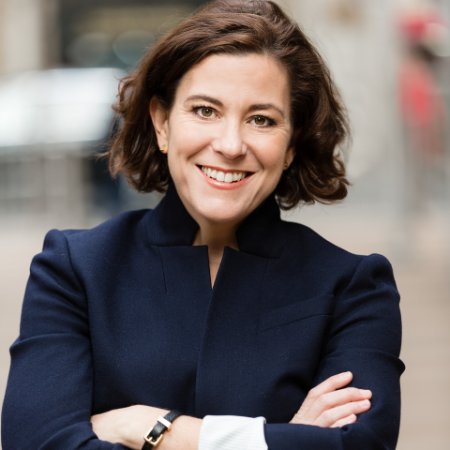 Stitcher, the podcast network owned by E.W. Scripps, announced two major hires for its operation. First and foremost, Sarah van Mosel joins the company in the role of chief revenue officer. (In this role she replaces Lex Friedman, who left Stitcher for ART19 in February.) Van Mosel will be responsible for leading the Midroll Media sales organization, setting directions for revenue growth, and overseeing the partnerships team. She was most recently the chief podcast sales and strategy officer at Market Enginuity, and previously managed sales for Radiotopia. She has also been a frequent RAIN Summit speaker.
Van Mosel has moved quickly through the podcast executive realm in the last five years. She was Vice President, Sponsorship at WNYC when, in December of 2015 she accepted the Chief Commercial Officer position at Swedish podcast company Acast, working in the newly opened New York office to lift Acast's U.S. expansion. After 14 months she was recruited as Chief Sales and Strategy Officer at Market Enginuity, where she organized ad-sales resources for public radio groups and stations. She will leave market Enginuity after a 2.5-year stretch.
Stitcher's second hire is Daisy Rosario, who will be an executive producer for the content team. In this post, Rosario will oversee existing shows from the Stitcher Original collection. She will also head a team for new podcast development focused on talk shows and narrative-driven programs. Rosario was a managing producer at WAMU, a leading NPR station, where she oversaw podcast and special audio projects.
"As Stitcher continues its growth across all parts of the podcast ecosystem – including content creation, distribution and advertising – building out a strong and diverse leadership team is essential to living out our mission of being the best place in the world for podcasting," Stitcher CEO Erik Diehn said. "Sarah brings a wealth of experience in advertising across the media landscape, with deep knowledge of podcast advertising, while Daisy has made a name in the audio content universe by overseeing top podcasts that bring diverse voices to the forefront."
Both new hires will start their positions on May 20.