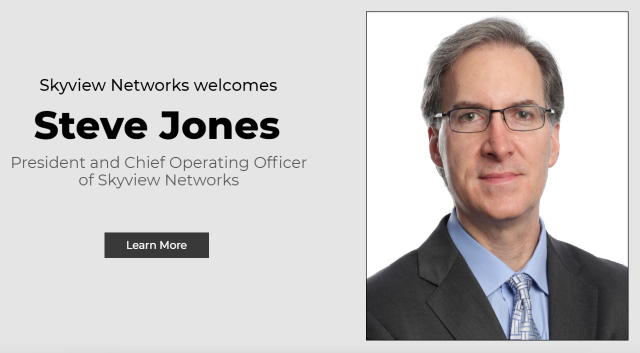 Steve Jones, Vice President at Disney and General Manager of ABC Radio, is in the news today as accepting a new role with Skyview Networks, where he will assume the double office of President and Chief Operating Officer. Jones will report to Skyview CEO Ken Thiele, starting April 9.
Skyview Networks is a technology and advertising company specializing in service broadcast networks. ABC Radio is a key client, so there is familiarity fostering this executive acquisition of Steve Jones.
"Steve is a highly respected leader in the audio industry and his addition to Skyview will accelerate what already has been a period of explosive growth," said Ken Thiele. "Since Skyview Networks and ABC News partnered in 2014, Steve and I have worked side-by-side in developing new business that has resulted in great success for both companies."
From Steve Jones: "I am thrilled to be joining Skyview to help grow what already is an outstanding company and to build upon Skyview's success with ABC, CBS and its sports play-by-play business," said Jones. "Skyview has built a world-class sales organization led by Jeanne-Marie Condo, and together, we will create and bring new power, reach and scale to the marketplace."
Among his industry recognition, Jones has been named to Radio Ink's annual 40 Most Powerful list of broadcast executives (2018, 2017), received the Ward L. Quaal Leadership Award from the Broadcasters Foundation of America (2017), and the First Amendment Service Award from the Radio Television News Directors Foundation (2017).
Under Jones' leadership ABC Radio has developed a podcast networks that includes 14 news/current events shows and a handful of others in different categories like business and health. START HERE is a daily morning news show that competes with The Daily (NY Times) and Up First (NPR).