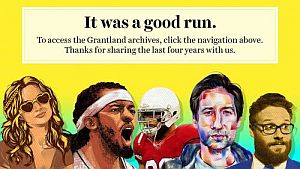 Steve Goldstein was EVP of Saga Communications for nearly three decades. He left Saga in March to start Amplifi, a new podcast company. This column was originally published on Blogstein, the Amplifi blog.
---
ESPN is one of the most remarkable media stories …. ever. From a small radio network in an office building in Avon, Connecticut to its early TV days covering who-cares events like Water Polo and Ping-Pong, to the behemoth of all sports.  I have been to ESPN headquarters in Connecticut a few times.  Impressive is an understatement.  It looks like a medium sized college with 4,000 employees on campus. It is so large that buses run from one end to the other. The digital newsroom looks like a stock trading floor at a massive brokerage firm.
So that's what makes ESPN's closure of Grantland last week even more spectacular. It was a surprise to see ESPN capitulate, but everyone knew what had happened and why.  The giant had succumbed to the loss of Bill Simmons, Grantland's creator and one of its most original talent.  It was Simmons who recognized sports as an ongoing soap opera and created smart content with perspective.
In addition to having his own dedicated section, URL and brand, Simmons had a podcast which enabled him and his crew to entertain, comment, and interview.  It was always among the most downloaded.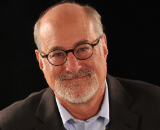 The world has always run on talent.  They are the ones who move the needle.  Big morning shows, great actors, sports legends and visionary executives are few and far between.  Many of them can be difficult.  We used to call some of them "Mantoddlers."  But they generate audience and revenue.  It is rare to find and not easy to do, especially in a crowded media world.
Of course there are exceptions.  Sometimes companies can and do move on without talent.  Shelly Long left the TV show Cheers at its rating peak.  Who?  Oops. But Steve Jobs was brought back to Apple. American Idol was never as good without Simon Cowell and most radio stations that removed Howard Stern before he left commercial radio never recovered.
ESPN thought Grantland was a brand that superseded Simmons.  But it was Simmons.  The audience knew it. And now a few months after a nasty divorce, it is gone.  But Simmons is not gone.  He lives with a successful new podcast and a relationship with HBO.
The formula repeats over and over.  Talent drives ratings.  Sales dollars chase rating points.
Today, there some 300,000 podcasts.  About 1% of them account for 95% of downloads.  So the same model is occurring in the nascent podcast business.
When it works, it is magic, and magic is elusive and hard to come by.  Sorry for the cliché, but it really fits here; content is king.
And talent drives content. Talent first.  It rarely works any other way. RIP Grantland.