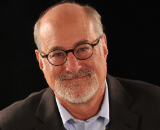 Steve Goldstein was EVP of Saga Communications for nearly three decades. He left Saga last year to start Amplifi, a new podcast company. This column was originally published on Blogstein, the Amplifi blog.
---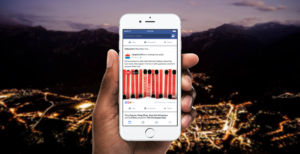 The velocity of change in podcasting this year has been non-stop; new shows announced almost daily, Google Play, the ascension of Apple CarPlay and Google's Android Auto, new networks, advertising success, consumer growth… the list goes on. In fact, Apple announced 10 billion downloads via iTunes this year.
All of those events are significant and clearly illustrate the momentum in podcasting, but the year appears to be closing with potentially the biggest announcement of all.
Facebook is rolling out "Live Audio."
After having spent the past year pushing publishers to broadcast "Live Video," Facebook is now offering the option to broadcast audio onto the social network. On Facebook's blog they write "We know that sometimes publishers want to tell a story on Facebook with words and not video."
One of podcasting's challenges has been the discoverability and virality that news and video publishers have had. That may change significantly with Facebook's announcement. Soon, users can listen to audio interviews, book reviews, newscasts, talk shows, and more. Content providers would also end up with an instant feedback loop with user comments.
Sharing of audio clips has been pursued by various organizations ranging from This American Life's Shortcut to Clammr with limited success. "Live Audio' may be the innovation that makes audio sharing a thing.
Notifications of posting can be sent to a Page's Live subscribers. That would be a big win as well.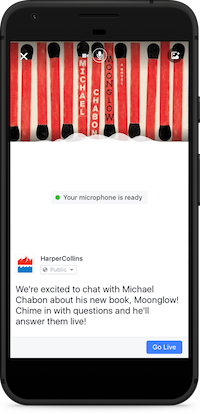 Facebook "Live Audio" is now in beta, working with the BBC and a few publishers including Harper Collins. They expect to roll out more aggressively "early next year."
The Facebook blog says that "We know that people often like to listen to audio while doing other things." That's a new and passive experience for Facebook users.
When Facebook opened up its news feed to major publishers, there was an instant change in consumption patterns. Buzzfeed reported that 70 million referrals came from Facebook viewers in the second quarter of this year. Other major publishers saw much of their traffic shift to Facebook as well.
Anything that reduces the friction of discovering and listening to podcasts will likely boost listenership. Audio publishers could see vast traffic increases from Facebook in the new year, which would be a magnificent holiday gift to podcasters.