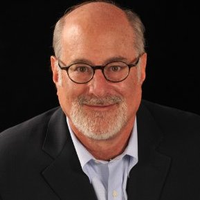 Steve Goldstein's Amplifi Media works with media companies and podcasters in developing audio content strategies. Goldstein writes frequently at Blogstein, the Amplifi blog. Steve can be reached directly at 203-221-1400 or sjgoldstein-at-amplifimedia-dot-com.
---
In the midst of the pandemic, following an aspirational blog post from Fred Jacobs, an email chain circulated with active and former senior radio executives – if you are in the radio business, these are names you would know.  With Covid-19 wiping out the commercial logs at most radio stations and a sad succession of staff cuts befalling even the best radio companies, several in this email chain suggested that radio's troubles are so deep that now is the perfect time for radio to throw the long ball and reboot – try new formats, break new talent; rethink and rebuild.  
Romantic thoughts, and one could easily argue they are right.  There is, however, a certain irony as many of the same executives presided over the homogenization and yield management of the business.  We all own pieces of that.    
If there is any humor to be found during Covid-19, it is the oft-used term the 'new normal."  As a wise analyst recently said, "no one knows anything." That seems right.  The only thing we know is that habits have been altered and the chance of everything reverting back are pretty minimal.  
What's been happening with audio during this time is a series of lessons in audience migration and listening patterns.  
Radio station drivetimes have been slammed hard – anecdotally, more than 35%.  On the rise is smart speaker usage especially with young people seeking news. Spotify says, "every day now looks like the weekend" suggesting that Covid-19 has at least flattened the daypart curve.  Podcasts took an early hit as people stopped commuting.  News podcasts surged, children's content spiked, true crime and sports took a hit, but lately podcasts have seen an increase in downloads and for the most part, advertisers have hung in.  With people at home with time on their hands, My Podcast Reviews tracked a record 90,000 new podcasts started in April to add to the 1 million already out there. 
While Radio Stations Have Marginally Benefited From The Rise Of Smart Speakers During The Pandemic They Are Not, As Some Broadcasters Have Suggested, The New Home Radio
For radio stations, the pandemic reality is that everyone was sent home, but according to Edison Research one-third of homes don't have even one radio anymore.  Among 18-34-year-olds, that number exceeds 50%. The radios ended up in the garage or attic and that should cause plenty of hand wringing and introspection in radio circles.  
While radio stations have marginally benefited from the rise of smart speakers during the pandemic they are not, as some broadcasters have suggested, the new home radio. Smart speakers are audio devices packed with choice; big streaming services like Spotify, Pandora, Amazon Music, 100,000 worldwide radio stations and the aforementioned 1 million podcasts.  They are great media players and also good at setting alarms and converting ounces to quarts.
More significant for commercial radio is considering where the audio buzz is coming from these days. It's about the instant gratification of on-demand and the convenience of precision content choices from streaming services, new stars on podcasts, fresh voices and shows that appeal to niche audiences. It hasn't helped that so many radio stations are financially on the ropes and stripped down with limited ability to provide local information.
The likely learning from the pandemic for commercial radio is the accelerated need to think beyond the transmitter and become masters of audio content on all platforms. Not without pain, other media have successfully branched out.
We Have Long Urged Radio Companies To Cast A Wider Lens And Think Beyond Simply Checking-The-Box And Shoving Their Current Content On To Other Platforms
Local TV news has built vital assets on the web and mobile – with custom content for each platform – and during the pandemic have seen large increases in use and relevance.  The Daily, a podcast from the New York Times had already been a chart topper for some time, but the Covid-19 coverage has caused a surge to almost 3 million downloads every day. Paid digital subscriptions for the Times web and apps has crossed the 6 million mark.  That far exceeds the daily circulation of the printed newspaper which hovers below 450,000 and speaks vividly about their transition as a news provider, not merely a newspaper.  
We have long urged radio companies to cast a wider lens and think beyond simply checking-the-box and shoving their current content on to other platforms.  Being more introspective about how people are listening to audio these days creates opportunities to evolve and make better "eye-contact." Many radio stations have great but buried assets.  They now have new tools to liberate them.  
The pandemic may have put a fork in the notion of linear-only content for commercial radio and hopefully forces broadcasters to get moving with more rigor. New platforms are what people are using and fresh content is what they seek.
Maybe those execs are right, radio should throw the long ball.  But unless broadcasters master other audio platforms, that new content may never be heard.