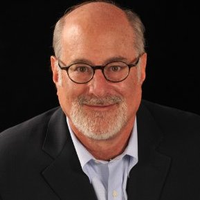 Steve Goldstein's Amplifi Media works with media companies and podcasters in developing audio content strategies. Goldstein writes frequently at Blogstein, the Amplifi blog. Steve can be reached directly at 203-221-1400 or sjgoldstein-at-amplifimedia-dot-com.
---
"Social media is like throwing a golf ball into the rapids of the Grand Canyon along with 40,000 other golf balls and hoping someone spots yours."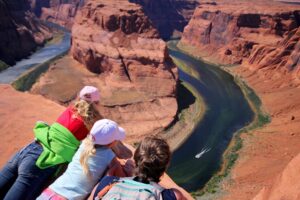 I've been thinking about this metaphor ever since I heard Tim Ferris say it on the always excellent KindredCast podcast from Liontree. He was referring to the challenges of discovery and standing out in a sea of social. Still, it could be any media – online, streaming video, podcasting – each one shares the problem of distinguishing content among so many choices.
How is an overwhelmed consumer going to find your stuff? Good question.
Not that long ago, maybe 3 or 4 years, the podcast marketing playbook was simple. You could post a podcast link on Twitter to your large following, and it was game on. Quaint. Now, we have an arsenal of levers and incremental tactics to use, from partner promo, feed, and guest swaps, to buying ads on other podcasts, landing coveted featured slots on platforms, PR, and the most rarified of air, external media. Even with a healthy mix of all of this, it's hard to break through.
The trouble is most podcast marketing is oriented toward the initial launch with a solid burst of energy. The goal at launch is to create awareness and interest; to warm up recommendation algorithms. It happens fast but inevitably; the launch winds down, download and listen numbers fall, and the media machine turns its attention to the next new thing.
That's certainly the case with the big podcast networks. Ferris says that well-capitalized networks have an advantage in this environment. They can cross-promote content. They can hit people up with "like that one, try this one." He's right, but not everyone has this scale or access. And the networks, with limited bandwidth, inevitably move on too.
Awareness and trial are not the same. 
With entertainment content, we're all on the lookout for new things to listen to and watch. That's one of the reasons why getting shelf space is a herculean issue. We only have so much time to stream shows or listen to podcasts. If you make it into someone's mental queue, they're not necessarily hitting play. They are likely thinking – "I'd like to try that," or "I hope to get to that."
Anecdotally, and we hear this everywhere, our media queues are getting longer. I had hoped to watch the new Steve Martin and Martin Short show "Only Murders in the Building" (about podcasting) but forgot about it. Jon Meacham has a great podcast I keep meaning to listen to. Wondery's new show, "Call Me Curious," had a solid first episode. I would like to check out more but haven't circled back. "Against the Rules with Michael Lewis" is a gem. Some episodes remain in my queue.
Is your queue loaded with podcasts you hoped to listen to and then forgot about? Yeah, your listeners are in the same boat.
The paradox of choice.
There is too much everything. Nielsen's new State of Play report lists 817,000 unique programs across traditional TV and streaming services. That is up 18% from 2019. Nielsen says 46% of viewers say it is harder to find content because there are too many services. Yup, it was a lot easier when streaming meant Netflix. The video carousel at sign-in was the North Star. Pick a show and go. Now there is exponentially more content on more platforms, all vying for attention.
Podcasting is not much different.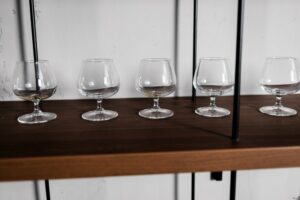 In podcasting, the average listener gets to five shows each week. That's it. That's the shelf space. For many, time is not elastic. Building awareness and an audience doesn't guarantee you'll remain popular. TV shows lose viewers and are canceled. Audiences move on.
More and more, the fight is for listener retention. Here's what to do.  
There is something fundamentally flawed in the audience conversation process. What becomes of the not-so-new thing? As more podcast titles are released, our partners and friends in the industry tell us every day about the genuine struggle for top-of-mind awareness, trial, and retention.
Our advice for podcasts of all sizes is to market beyond the launch, staying top of mind by focusing on ABCD – Attention, Branding, Connection, and Direction.
Use marketing tactics to get attention and brand your show, connect audiences with your messaging, so they know it's for them, and direct them to listen. Track how your efforts are going, optimize, and adapt.
We often talk about the three key ingredients for podcast happiness: heat, awareness, and trial. Add the next big hurdle, retention. The shows that focus on it today will be rewarded tomorrow. Otherwise, you risk being pushed off the shelf.