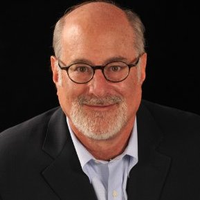 Steve Goldstein's Amplifi Media works with media companies and podcasters in developing audio content strategies. Goldstein writes frequently at Blogstein, the Amplifi blog. Steve can be reached directly at 203-221-1400 or sjgoldstein-at-amplifimedia-dot-com.
---
If you gather students from a major university together for a course about podcasting, you learn stuff. At least I did.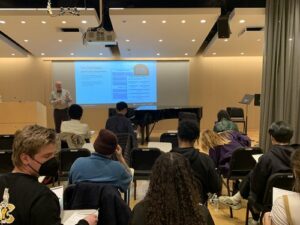 Last week, through the Steinhart School at New York University, I had the great honor of developing and teaching a one-of-a-kind course about the business of podcasting. This was not the ubiquitous "how to make a podcast course" focusing on selecting the best technical gear and such. Podcasting is now enough of a business to merit its own meta course about its burgeoning ecosystem.
The Business of Podcasting Curriculum
We covered trends about the remarkable growth of the business, consumption patterns, where the money is coming from, what's working, what's not and so much more.
I had some assistance from a "who's who" in podcasting. Triton Digital President John Rosso covered how people listen to audio. Sitting on the sidelines for a few more weeks following her Chief Revenue Officer role at SXM, Sarah van Mosel talked about the rapidly evolving ad world from baked-in ads to dynamic insertion and programmatic advertising. Laura Mayer, who has had a front-row seat executive producing stars such as Malcolm Gladwell and Gretchen Rubin, offered strategy and counsel about the creative process. Suzy Schultz, who works with me at Amplifi and runs a marketing and content agency, Creative Prism, focused on the 4 Ps of marketing (packaging, promotion, partners, and platforms). More critical than ever.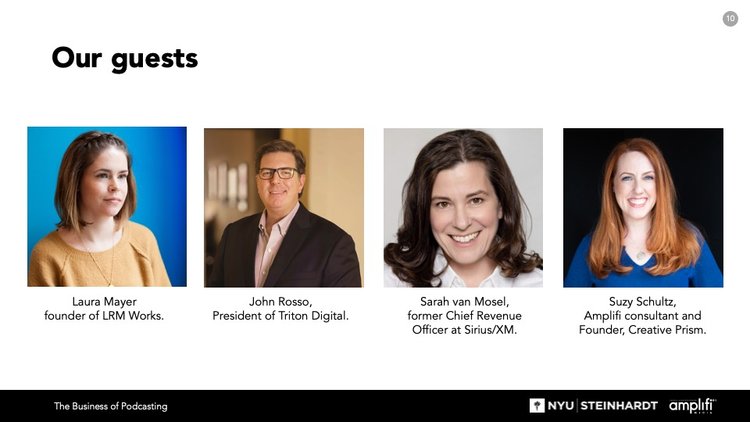 In addition to sharing the macro view of the business, I also led an interactive workshop utilizing our PodQuest matrix to help clarify the elements of a successful podcast, which is always an eye-opener.
I polled the room about each student's podcast listening choices, habits, and priorities. Everyone's podcast list was vastly different. Sure, it was a New York crowd, and some of the expected NPR-type titles popped up, but that was the baseline. One student listens to podcasts in Mandarin to stay in touch with her homeland. In a 'trees don't grow to the sky' moment, many students listen to just a handful of podcasts, maybe five or so. Not much different from other data we see. Most living the lives of busy students were unable to figure out how they could reasonably add more podcasts into their week.  That also rings familiar.
What I Learned at NYU
Not everyone thinks podcasting is a road to riches. They may have intuitively figured that out by looking at their podcast queue list.
Leading this class was an excellent reminder to me – focused on building hits and maximizing audience – that not every podcast effort aims to be the next Joe Rogan. For some, the focus was not on scaling. It was on identifying niches and underserved segments, looking to fulfill content they could not find, and becoming trusted recommendation sources.
Several music students locked in on podcasts like Song Exploder but were incredulous that the music business has failed to figure out licensing for music in podcasts. One student was developing a series about crypto basics in two languages. One was focused on content about her instrument, the flute. Another was developing podcasts on behalf of a local art museum.
Here's the thing we can't lose sight of – the business of podcasting is not just about the creative process, podcast discovery, and monetization. It's also about remarkable diversity in ideas, goals, and projects. It can be mass media, and it can be "me' media.
Every student in the room had a different reason for taking the class, but they were all there for what makes podcasting special. The truth is, if we think back, that's why most of us all started this journey in the first place – new fresh content.
My great thanks to Professor Larry Miller, Clinical Professor and Director, Music Business Program at NYU Steinhardt, for seeing the need, paving the way and supporting this course.