Podtrac released its two highly visible ranking for the month of May: Top Podcast Publishers, and Top Podcasts. Each list ranks Podtrac clients only, and each has 20 slots.
Comparing both lists to their April counterparts, we see one change in the Publishers list, where Hidden Brain Media landed in the 20th slot. Hidden Brain Media is a single-show network (Hidden Brain), the only single-show publisher on Podtrac's ranker. Slate (with 74 podcasts) was nudged off the May list after holding the 19th spot in April.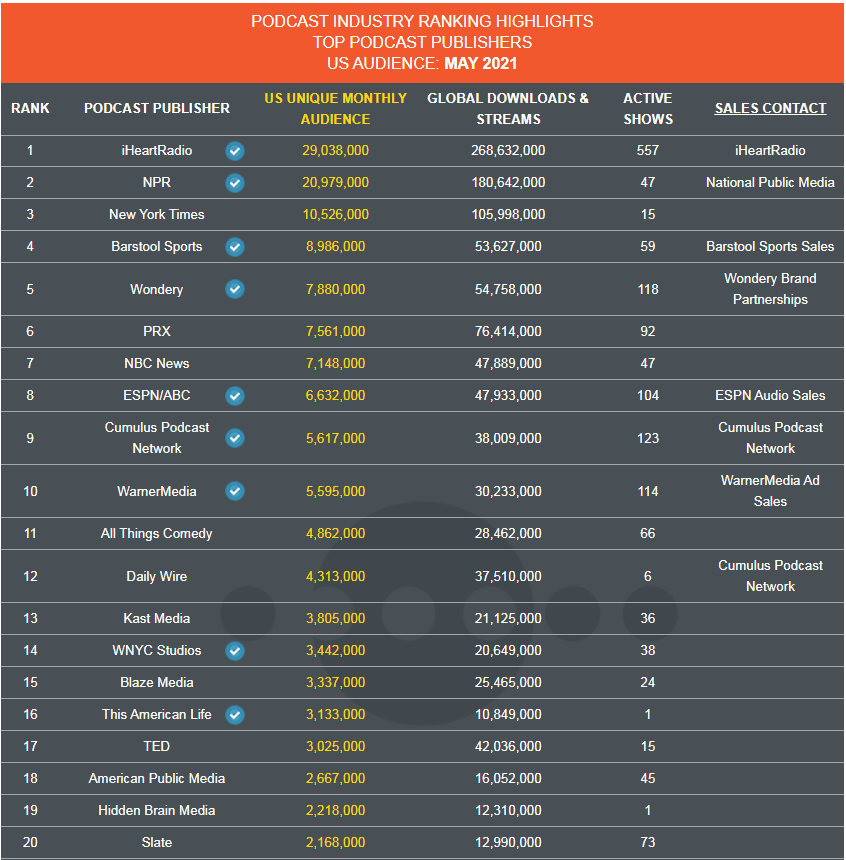 In the Top Podcasts list for May, The Daily held its grip atop the 200-show cohort. NPR News Now, which posts 24 episodes every day, continued to claim the #2 spot. In this list, all of the first nine spots remained unchanged from April. Further down the ranker some position shuffllng occurred from April, and two new shows appeared: The Breakfast Club (iHeartRadio, #18) and 2 Bears 1 Cave with Tom Segura & Bert Kreischer (YMH Studios, #20).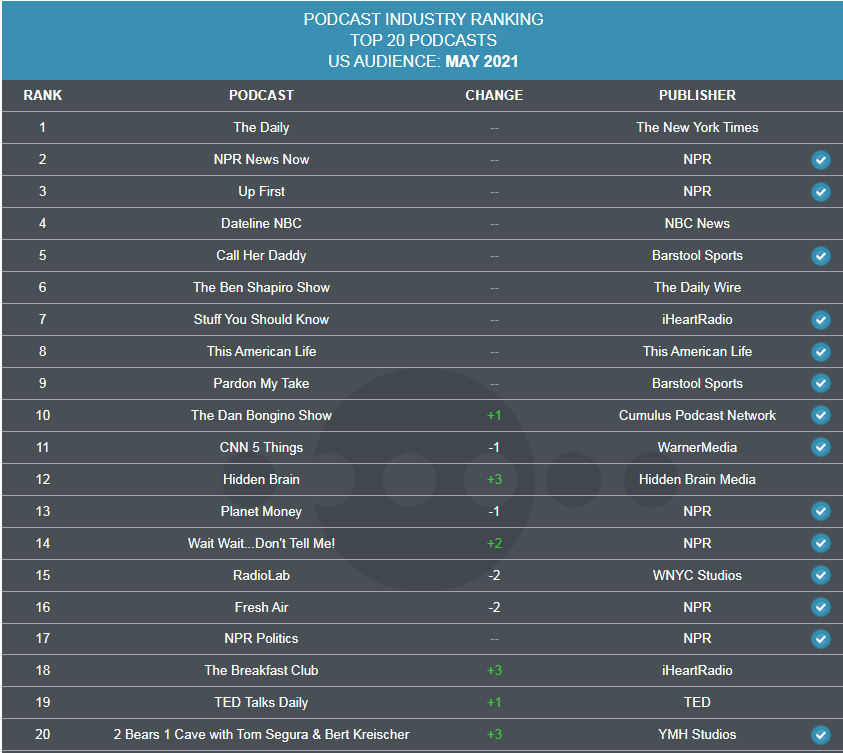 .