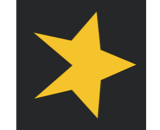 Spreaker announced that it has entered a partnership with Podchaser. Under the terms of their agreement, Spreaker Studio customers can distribute their podcasts to the platform with one click. This can be done from the web CMS and the mobile app from Spreaker.
Podchaser is a database of podcast information with metadata about shows and episodes. There is also a social layer, such as user-created lists, an activity feed, and following friends' listening. It can help podcast creators reach listeners and see what people are saying about their work.
Spreaker has been expanding its distribution footprint over the past year. It also introduced an option for sharing a podcast privately, as a way for creators to offer exclusive content.