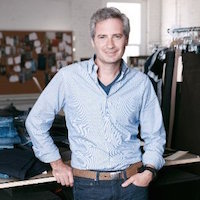 Spotify is losing another high-level leader, the latest in a continuing exodus from top positions within the streaming service. Seth Farbman is departing his role as chief marketing officer, which he has held for three and a half years. He will leave at the end of September in a move that was described as "part of a broader effort to realign Spotify's marketing organization," according to an SEC filing that broke the news. Farbman has not shared what his next steps will be, and Spotify has not named a replacement yet.
"We want to thank Seth for his creativity, dedication and hard work over the past three and a half years. He's played a pivotal role in establishing our brand around the globe and building the remarkable team that will carry us into the future," Spotify CEO and Founder Daniel Ek said.
Although the filing cited a change in marketing organization, Spotify has parted ways with leaders from many of its departments over the past 18 months. Here's a list of the high-profile exits.