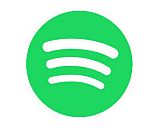 It's a big news day for Spotify, with 2016 financials and subscriber numbers to sort through from the streaming service. According to its filing, annual revenue for the company totaled €2.93 billion ($3.3 billion), up 52% from the year prior. Spotify's annual net loss grew 133% to €539.2 million ($597 million).
The widening loss might appear alarming, but Spotify's filings did have reasons for the ballooning net loss. First, the company's operating loss (a distinct metric from net loss) for 2016 was notably smaller at €349.4 million ($387 million), growing just 48% from its 2015 operating loss. That's much closer in line to the related increase in revenue. The cost of sales for the year, which includes royalties for labels and publishers, was €2.48 billion ($2.7 billion). It also saw finance costs of €336.6 million ($373 million), which included Spotify's cost of debt in 2016.
Looking forward, Spotify has stated plans to make minimum payments to record labels of more than $2 billion over the next two years. Sources familiar with Spotify's financials told Recode that this chunk of change is related to the company's deals with Universal Music Group and indie label network Merlin. If it renegotiates deals with Warner Music Group and Sony Music Entertainment, the minimum payment amount will be even greater.
Spotify has confirmed new audience numbers, with more than 140 million monthly active users now on the service. That's up 40 million from last year's audience figures. At last count in March, Spotify had more than 50 million paying subscribers.
The share of its base using monthly subscriptions rather than ad-supported listening remains a key question for Spotify. Even though the majority of its users are in the freemium tier, subscriptions continue to deliver the bulk of Spotify's revenue. Subscriptions generated revenue of €2.64 billion ($2.9 billion) in 2016, up 52% from 2015. The ad-supported business also posted growth of 50%, but only reached €295 million ($326 million) last year.