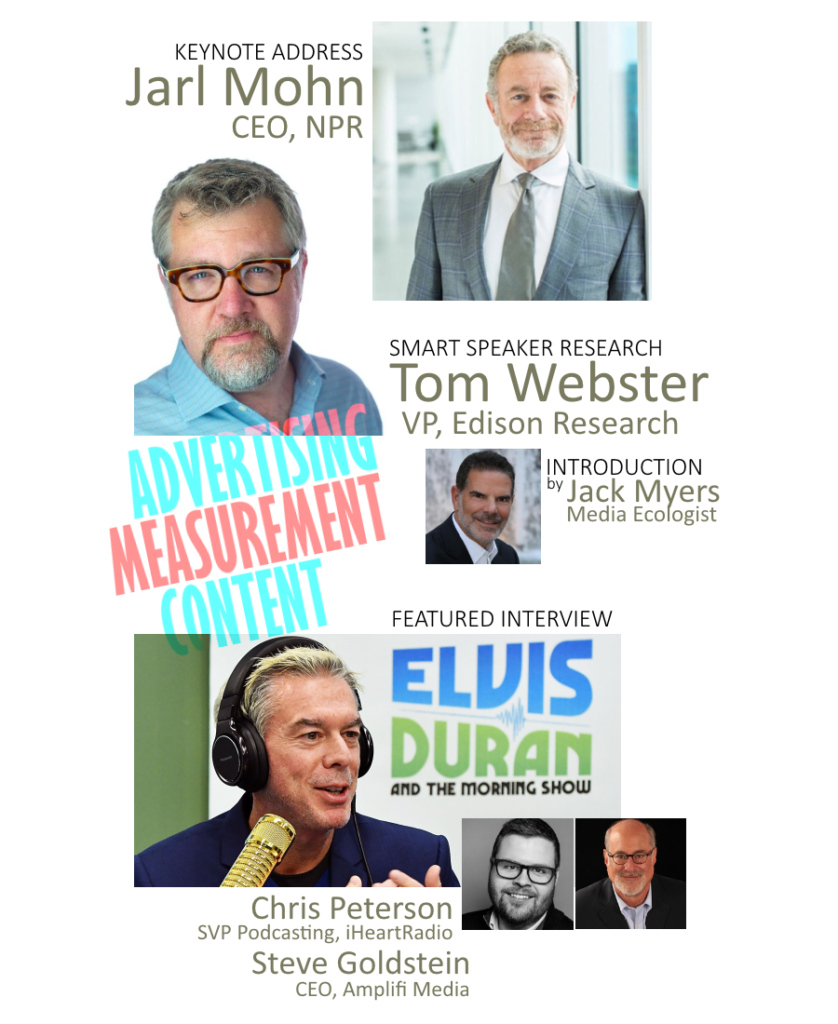 On the heels of Apple's announcement that it will launch podcast listening analytics this year, RAIN is producing the inaugural Podcast Business Summit next week, June 21 at the AXA Auditorium in midtown Manhattan.
The RAIN Podcast Business Summit is the first and only podcast conference examining and defining the on-demand audio marketplace — its growth, trends, and opportunities for marketers. Over 300 registrants from over 140 companies have claimed seats at the groundbreaking event. Tickets to the half-day, open-seating event are available HERE. (The price goes up tomorrow morning.)
Jarl Mohn, CEO of NPR, will deliver the keynote address.
New research about smart voice-activated speakers will receive its debut, presented by Edison Research VP Tom Webster. Jack Myers, Chairman of MyersBizNet and Media Ecologist, will introduce that work.
iHeartMedia radio/podcast star Elvis Duran will participate in a featured conversation with Steve Goldstein, CEO of Amplifi Media and Chris Peterson, SVP of Podcasting at iHeartRadio.
Podcast measurement, sure to be the key topic in 2017, will receive expert discussion led by Sarah van Mosel, Chief Podcast Sales and Strategy Officer at Market Enginuity.
Nick Quah, founder and publisher of the must-read Hot Pod newsletter, will moderate a panel on program development.
The buy and sell sides of podcast advertising converge in a panel discussion led by Gina Garrubbo, President & CEO of National Public Media.
The morning conference (9am – 1pm) is packed with 22 speakers, delivering whole-day value in a convenient half-day format. See the complete speaker lineup and agenda HERE.
---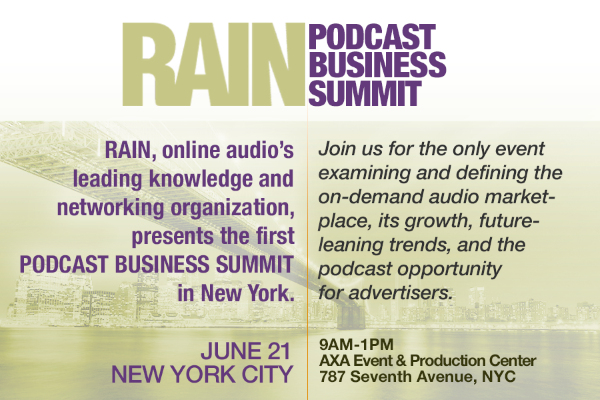 ---