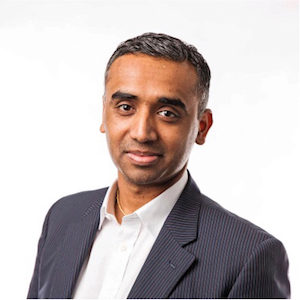 Spotify has hired a new head of sales for its UK division. Rakesh Patel will start with the streaming music company in November, bringing 18 years of industry background to the team. His role of leading the UK sales team is an approximate replacement for former UK Country Manager Chris Forrester, who departed Spotify in April. Patel was most recently advertising director for Auto Trader, where he was honored as Commercial Director of the Year in 2015 by the IPA's Media Owner Awards.
"Rak's wealth of experience and digital sales background is exactly what we need to drive the Spotify's UK sales team forward, and we are excited to welcome him," said Marco Bertozzi, vice president of sales for Europe.
Spotify recently announced another addition to its European team, with Zuzanna Gierlinska joining as head of programmatic for the region.