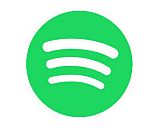 Spotify hosted a training program focused on helping women of color to make their own podcasts. The Sound Up Bootcamp selected ten applicants out of 18,000 to participate in the training where they workshopped ideas for podcasts to share their own stories and perspectives. Three of them were chosen as winners of the grand prize, where they will have up to $10,000 each to create the pilot episodes of their planned shows.
"There's a huge audience that's being deeply, deeply underserved, that aren't seeing themselves in existing podcasts," said Casey Acierno, senior manager on Spotify's social impact team. "People are slowly waking up to the fact that it's both the right thing to do and it's a great business opportunity, which is a great place to sit."
"We joke about going to podcast events and you see the same five black women, or women of color, and you kind of do the nod," says Natalie Tulloch, director of content partnerships and executive producer at Spotify.
The winners are Janina Jeff, whose show In Those Genes covers genetics and the black community; Kristina Ogilvie, who will host interviews with working women of color for Your Job Seems Easy; and Titi Shodiya, host of the Dope Labs show about science and pop culture.