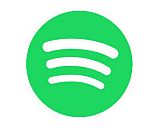 Spotify is reportedly testing a new feature that would, according to The Verge, introduce select on-demand features to its free tier. The feature is called Jump and it would let freemium listeners choose the songs they want to hear on select playlists. Currently, free-tier playlists work only in shuffle mode.
If there is truth to the report, and Spotify wants to move forward with adding Jump to its free tier, it would probably need to account for that on-demand type of listening in its licensing agreements with major label partners. Those agreements are currently being negotiated.
Presuming some truth to the report, Spotify's urge to add more interactivity to its freemium product is quite interesting. Spotify Free could already be called semi-interactive, as it allows calling up any artist/band and listening to an entire discography — in shuffle mode, but still, that is far more interactive than Pandora's free-listening service.
Freemium is generally a sore point for record labels. That plan, which serves about 60-million Spotify users, is supported by advertising, and spins out lower-margin money to the music industry than Spotify Premium, which costs $10/month for full music-collecting interactivity.
Complicating the market continuum from lean-back to lean-in, Pandora and iHeartRadio have recently launched mid-priced plans that offer various advantages over ad-supported listening, but which hold back downloading and advanced playlist creation. So a market is developing (they hope) for semi-interactivity in some form, around a new price point.
Spotify has always asserted that its freemium service encourages Premium sign-ups. It's hard to argue with the company's results, as 40-million listeners now pay for Spotify Premium in some fashion, either as single users or as part of family accounts and telecom plan bundling. Would a new interactive perk accelerate the funneling of free users to the subscription side of the fence? And will label partners agree?