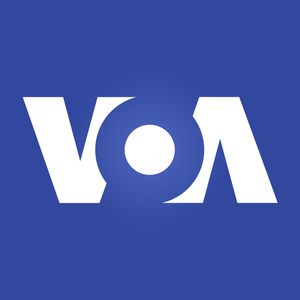 Political and genereal news sites are abuzz with the discovery of a small but crucial provision buried deep in the recently passed National Defense Authorization Act, which restructures governance of Voice of America, the U.S.'s official broadcast presence around the world. (The VOA streams here.) The bipartison Broadcasting Board of Governors which oversees Voice of America will be disbanded, and new one assembled from congressional members. The CEO position, conceived in 2012 and now filled by Board appointment, will be under the direct control of the president.
The Washington Post has published alarming coverage which hinges on that publication's editorial antipathy to president-elect Trump, saying the change is one that "Putin might admire." The WP speculates that President Trump might appoint an editor of Breibart News "or another propagandist" to the CEO role, making the country's broadcasting voice less independent of the American political moment.
Politico's write-up is cooler under the collar, but observes that the change "could serve as an unfettered propaganda arm for the former reality TV star who has flirted for years with launching his own network."
The Washington Post also notes that the Obama administration supported the structural change.
All partisanship aside, the change from an independent Board appointment of the VOA chief officer to a presidentially appointed one does seem to fundamentally alter the role of U.S. official broadcasting. The VOA reaches 278-million people in 100 countries and 61 languages (according to Politico), and was started in 1942 as an antidote to Nazi and Japanese propaganda reaching non-U.S. populations. The modern purpose is more about independent journalism, with a general advocacy of democratic values.
In 2013 a new law allowed VOA to reach the U.S. audience for the first time, perhaps further stoking fear of a partisan approach under the control of whoever is president.