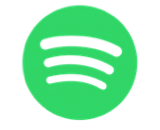 Spotify has reportedly started laying the groundwork for a push into Japan and Indonesia. The company currently has a small team on the ground in Japan and is currently looking to hire a financial controller in that market. Spotify is also hiring a music editor in Indonesia, although it will be based out of its headquarters in Singapore.
Japan has posed a puzzle to streaming services, thanks to its music market that still shows a decided preference for physical formats. Streaming revenue increased 43% in the first half of 2015 for the Japanese market, but it still accounted for just 3% of the country's overall music revenue for the period. The streaming industry in Japan is largely made up of local services, such as Line Music, although Google Play Music and Apple Music have made inroads.
On the other hand, with a population of more than 250 million, Indonesia is the fourth-largest country in the world. It also has growing mobile sales, rising 55% over the past year, and growing use of mobile Internet.